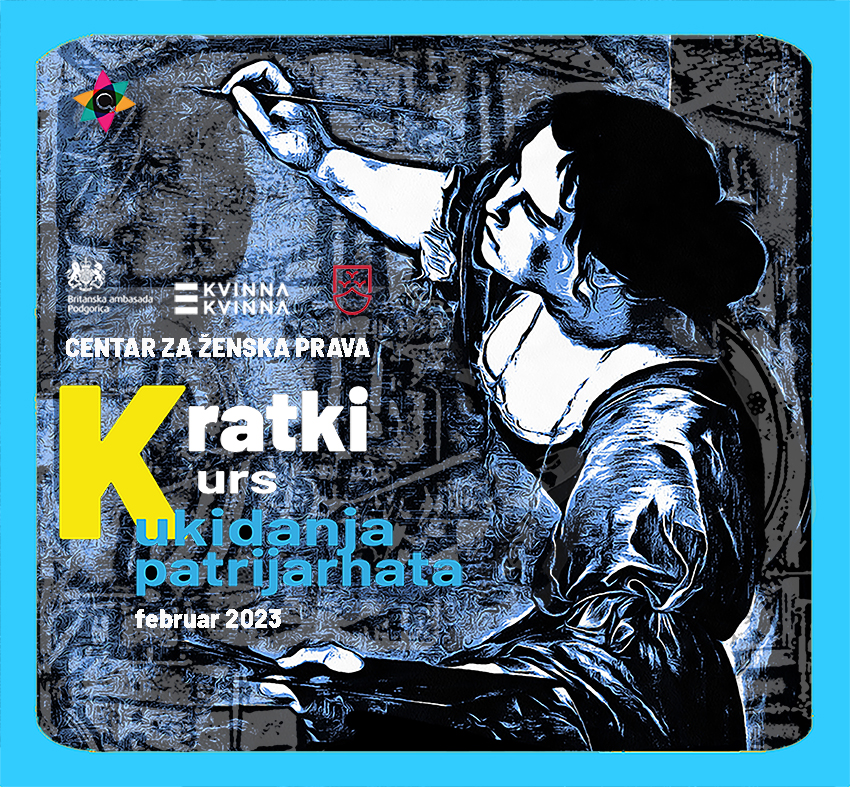 Women's RightsCenter is announcing a call for the fifth "Short course of cutting patriarchy", which will be held from February 20 to 28, 2023, in the Petrović Njegoš Foundation in Kruševac, from 18:00 to 20:00h.
The invitation is intended for young artists, students of the Faculty of Arts, as well as all creative young people who want to contribute to the fight for gender equality. The workshops are led by Tanja Markuš, artist/coordinator of the CŽP Culture Program and Svetlana Dragojević, artist/lecturer at the Faculty of Design and Multimedia of the University of Donja Gorica.
To apply, you need to send a short letter of interest to the email address skrsimopatrijarhat@gmail.com by February 18. i 2023. Artistic works (drawings, pictures, sketches, digital works…) can be submitted with the letter.
The implementation of the workshops was supported by the British Embassy – Podgorica, the Kvinna Till Kvinna Foundation and the Petrović Njegoš Foundation.